Jenna & Tim didn't want the straight forward engagement shoot, so instead decided to get hold of some over-sized animal heads.
As you might know, I prefer things to be a little off-kilter so jumped at the chance to photograph it for them.
We took in some of the often used sights around Melbourne for engagement and wedding photography, but with the heads, they seem to take on a different, almost surreal feel!
Their cute little Pug came along for some of the shots too. What a smart little fella he looked in that jacket!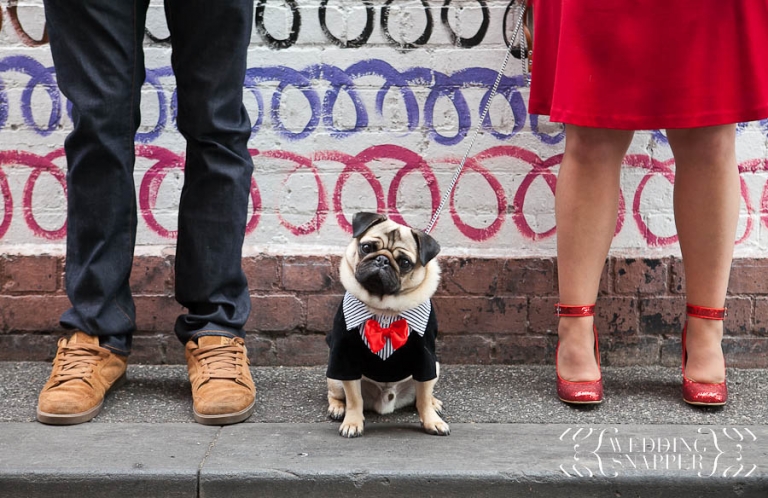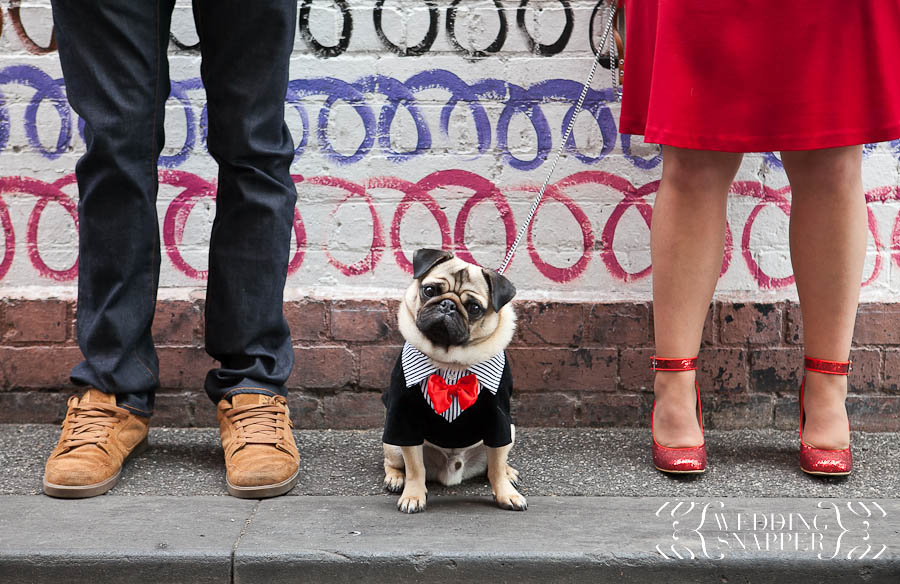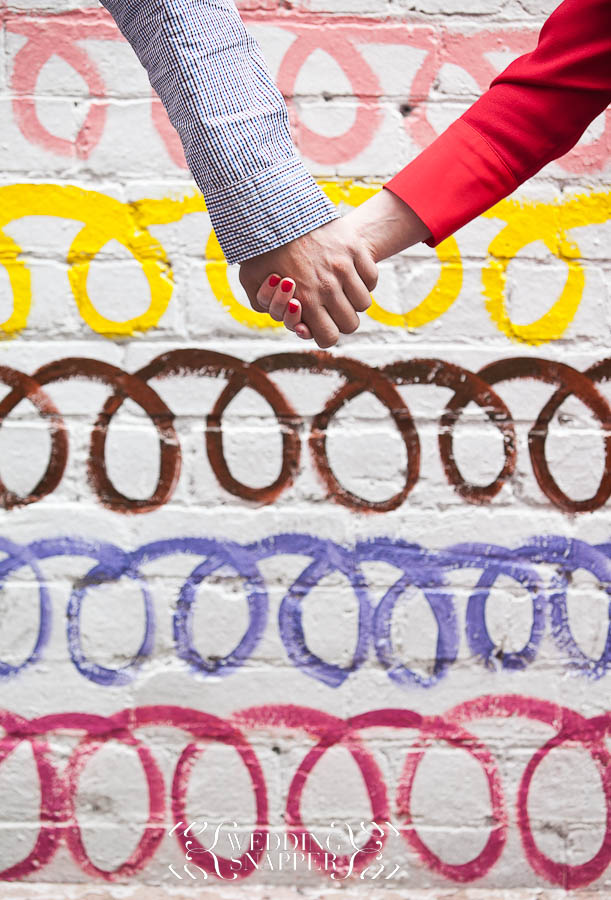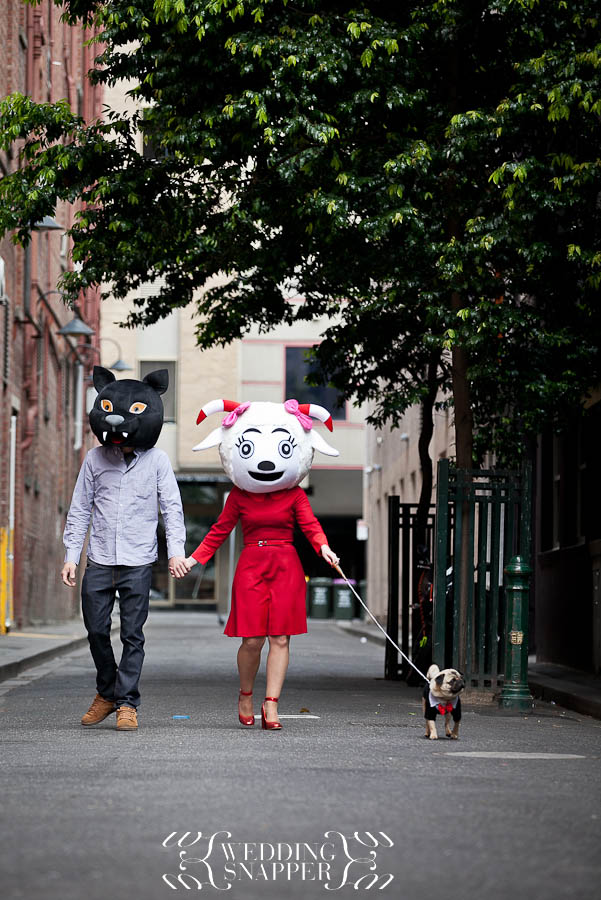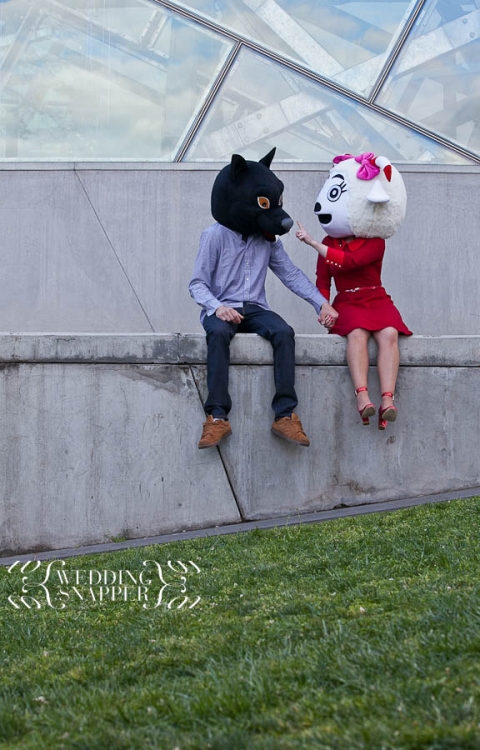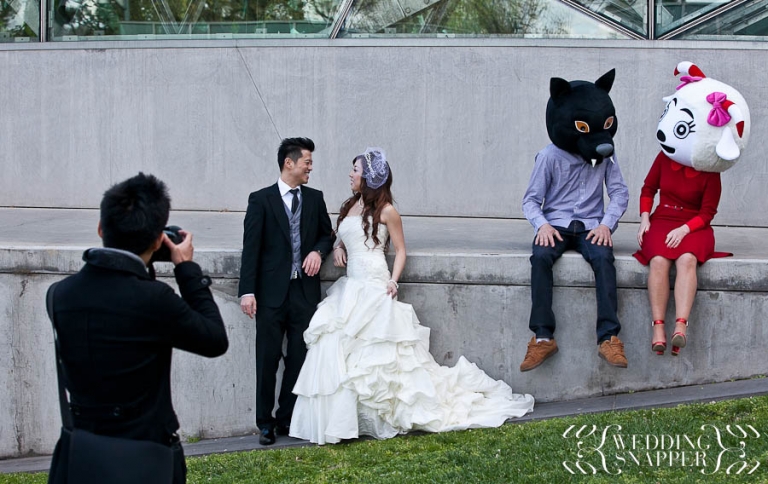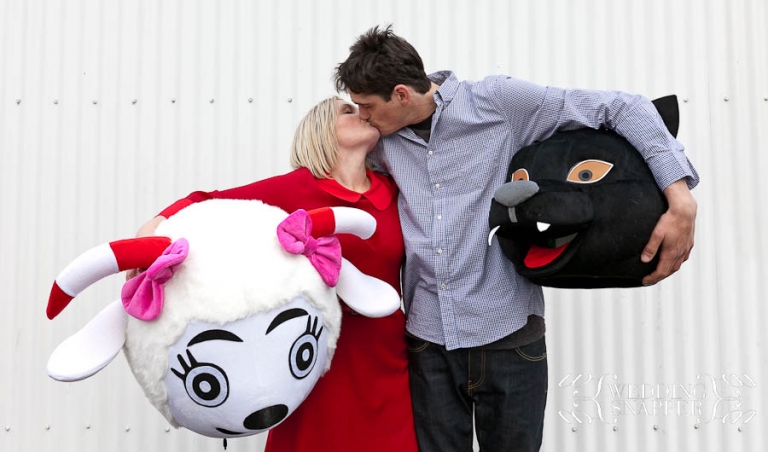 By Simon Woodcock of Melbourne Wedding Photographers Wedding Snapper