So, this young kid has just sat through a slightly baffling (for a kid) ceremony where some grown up people talk a bit, laugh alot, cry a little, laugh some more, laugh AND cry, swap some rings and then kiss each other whilst everyone cheers.
All under a multi coloured balloon arch.
If all that doesn't blow his mind…the group shot on a kids pirate ship will!
And now the lady in the white dress is coming over. Eek!
Anyway, that was just a little context for you. I like this shot of the young boy – I just wish I could mind-read sometimes as I'm sure his thoughts would be a great caption for it!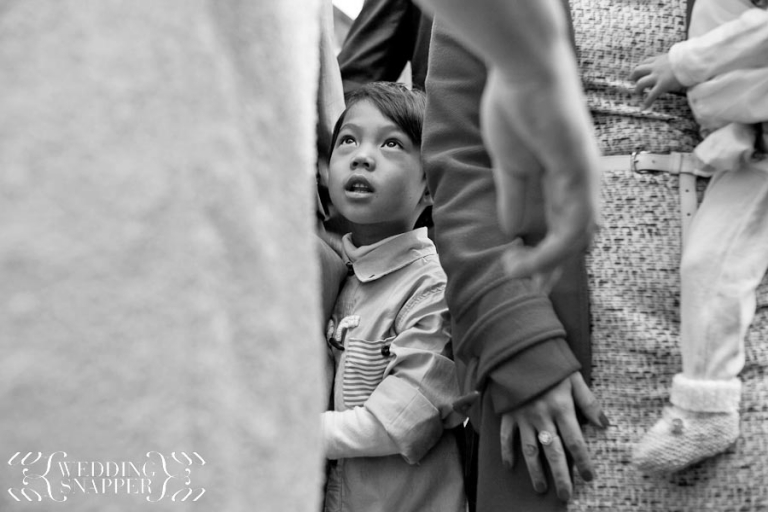 Last updated by candid Melbourne wedding photographer Simon Woodcock