To tell the complete story of a wedding with photography your Melbourne wedding photographer should really endeavour to include some detail shots from the day.
These could include flowers, jewellery, details on the dress or notes between the bride and groom. Often, I find the father of the brides, bride's or groom's speech will have a lovely little detail that gives us a flavour of the speech or a hint at what was said during the ceremony without giving too much away.
Invariably, the last minute or hand written speeches are the best as they are works in progress and amongst the scrawl, you get a lovely word or two just standing out amongst the biro chaos. I have to say, it's more common with the groom's speech, but you had already probably guessed that!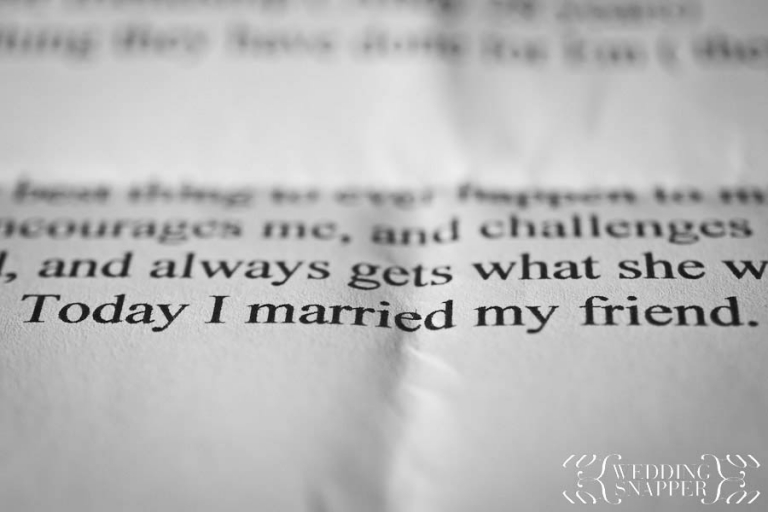 Simon Woodcock is a Melbourne based Wedding Photographer with a relaxed and candid style of photography, and avoids all weddings involving a pink Hummer!