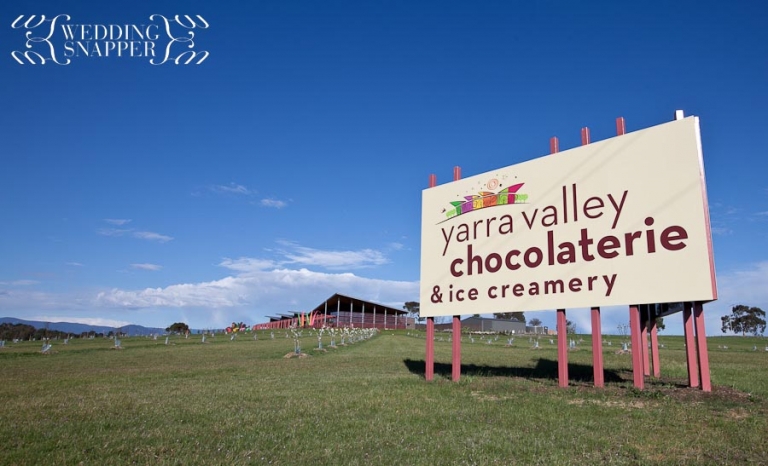 So, whilst I was out scouting for a few new wedding photography locations in the Yarra Valley for the coming wedding season, I stumbled across the new Yarra Valley Chocolaterie AND Ice Creamery. I was happy enough with just the chocolate bit…
It would have been remiss of me not to pop in and sample the wares on your behalf and report back with the findings.
The results rest on a couple of things really. 1. Do you like really good chocolate? 2. Do you like really good ice cream?
If you, answered YES to both the above questions, then my review is this:
GO!
If you answered NO to either of the questions then I'll be running some on site therapy sessions over the coming months during which we will sample all their products until we find something you enjoy.  It's all part of the Wedding Snapper service!
Talk cocoa content with Yarra Valley wedding photographer Simon Woodcock