It was a pleasure to photograph Libby & Pete's wedding reception at South Melbourne's hippest venue, Luminare. It was my first visit and I have to say, it's pretty swish!
Neither the entrance, along a narrow high walled lane or the ride in an industrial sized elevator prepare you for the epic views from the contemporary loft style setting which really make an impact when the elevator doors open into the venue. Managed by the Big Group, who are well known for their hospitality on the Melbourne scene, the food and service were both top notch!
I love the fact that it also shares the name of one of my favourite venues in London (now sadly closed) which was the complete antithesis of this impressive space – dark, dingy, windowless and jam packed with music fans listening to scuzzy guitar bands. Maybe it's my age, but I'm starting to feel more at home in the Melbourne Luminaire type venues than those in the London style! I probably wouldn't get chatting to Jarvis Cocker or Richard Hawley at this one though!
Anyway, enough of my rambling – here's a quick snap from last night. Photos of the gorgeous couple to come soon.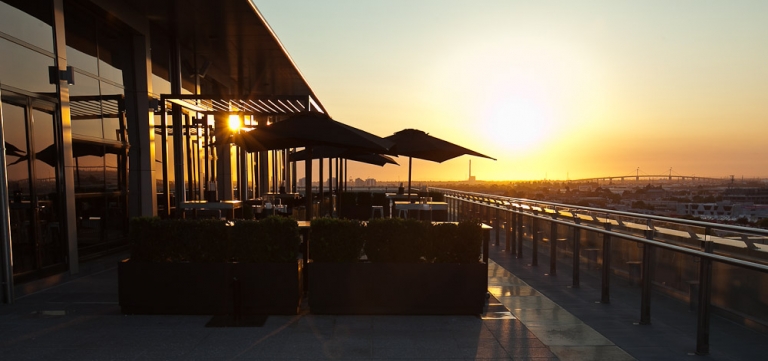 Click here to read about other Melbourne wedding venues that this Melbourne Wedding Photographer recommends.