Have you heard of The Minya in Torquay?  Nor had I, but it's one of those hidden gems that the Bellarine & Great Ocean Road locals keep to themselves to stop us Melbourne folk wandering down there and crashing the party.
It's a vineyard and winery set on a sprawling estate containing a boathouse, quaint cottages, vines (as you'd expect!) and a billabong which is really picturesque.  The rustic homestead looks out over the property and has a really comfortable and friendly feel to it.
Anyway, enough of the chat, here are a few photos from our wander around the grounds at Minya following the ceremony at Torquay beach.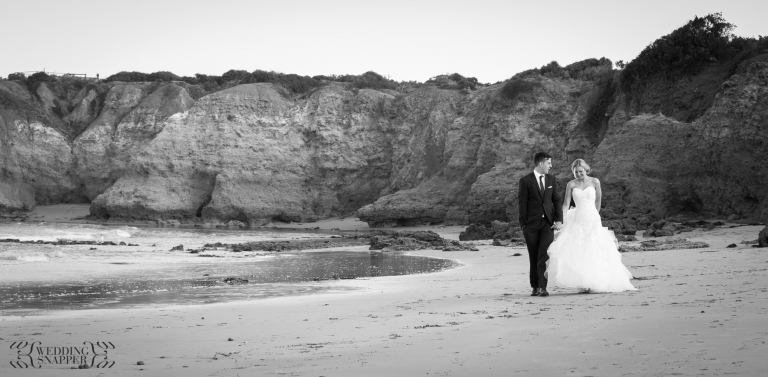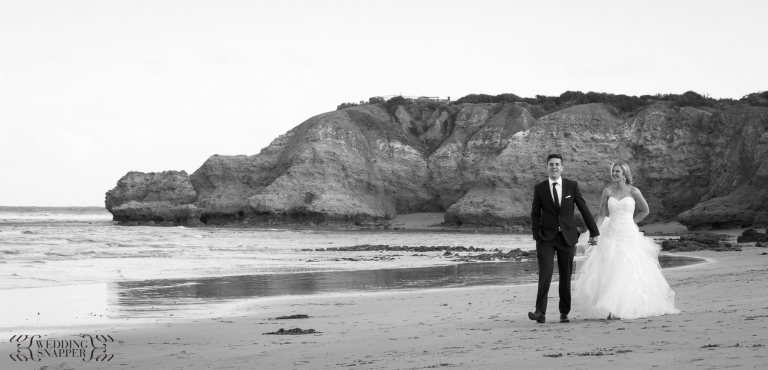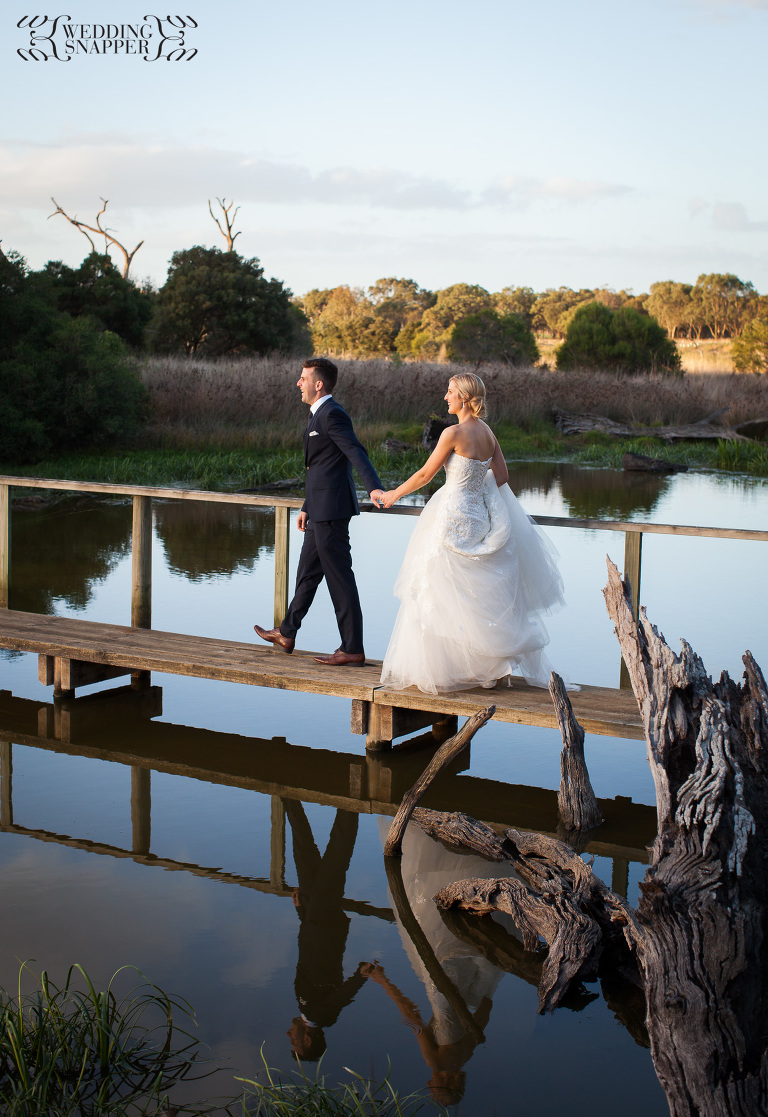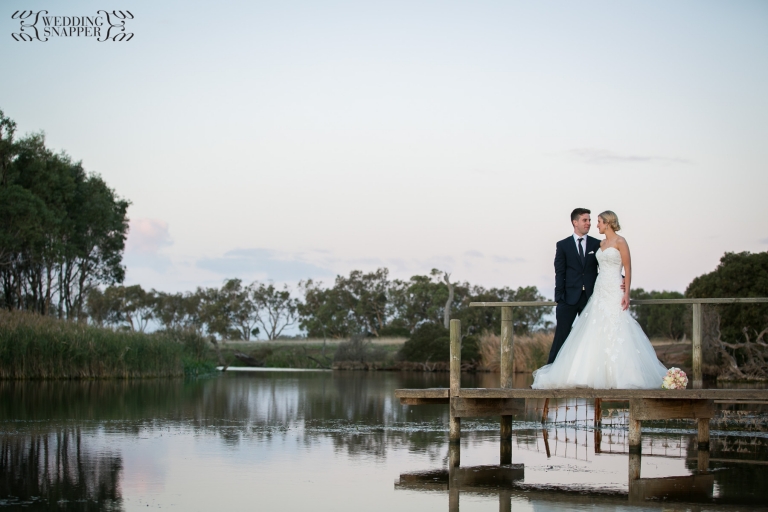 If you're planning a wedding at The Minya, we'd love to hear from you!  Get in touch to let us know what you have planned and we'll fire through our affordable wedding photography pricing for your consideration.