When Gill & Ross booked me in for their Yarra Valley wedding photography I knew were pretty relaxed, but they proved exactly how laid back they really are during our photo session near Yarra Glen when I had them clambering over barbed wire AND electric fences!
Some brides wearing a Mariana Hardwick wedding dress and hovering over the barbed wire whilst her new husband disconnected the power would tell me to get stuffed and find a new location for photos, but these two adventurers took it all in their stride.
As Ross pointed out in his speech, it wasn't the most traditional wedding photography session, but it was "very Ross & Gill!".
Maybe they were so calm because they knew they would shortly be returning from this OH&S nightmare, back to their reception venue at Sticks winery, where they knew there would be a crowd of their closest friends and family from around the world enjoying some cracking wines and fantastic food?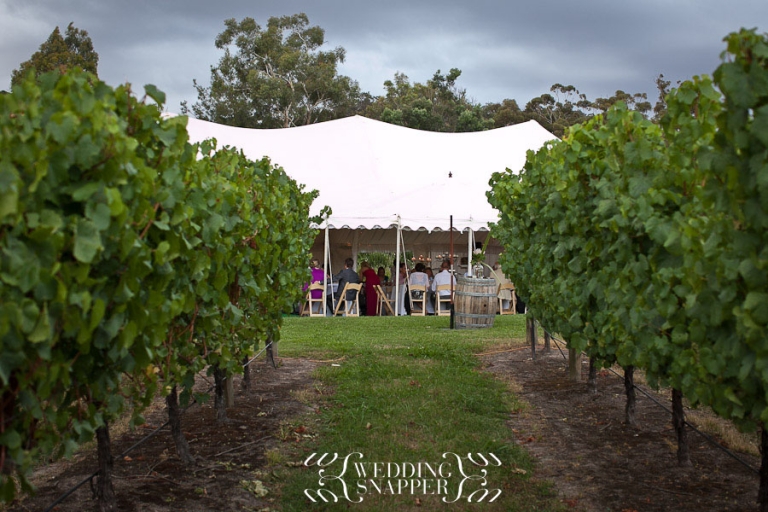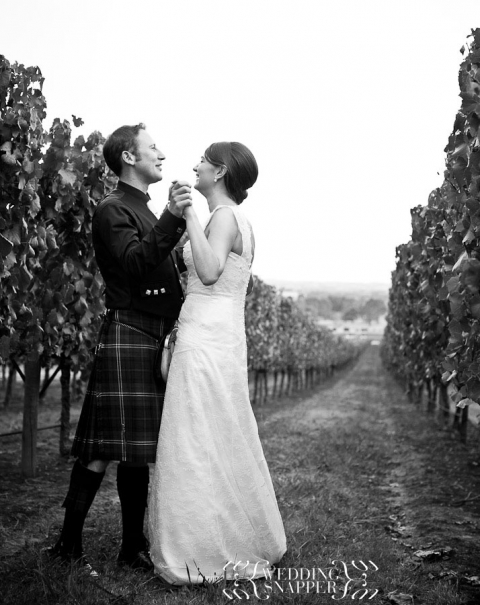 Click here to talk about your Yarra Valley wedding photography