As regular visitors would know, I'm not afraid of a smelly cheese!   When I lived in London my French neighbours owned (the now legendary) Tupperware container (the size of which could house a small child) that was always brought out after dinner.  The pungent waft from this plastic warehouse was like nothing London had ever experienced – this was cheese from across the English Channel and I'm pretty sure it had never known refrigeration.  Whiff aside, the taste was sensational and whenever anyone mentions they're having a cheesetower instead of a wedding cake, I get a little warm glow and think of how much my London Frenchies would enjoy it.
I only mention the cheese because when I met Shien & Dec following a recommendation from a friend of theirs that I had previously photographed, Shien revealed that she had coincidentally bookmarked my website having stumbled across it whilst researching cheese towers.  The stars were aligning!
Shien & Dec held their ceremony at the beautiful Red Hill Estate with the reception following on at the always excellent Max's Restaurant on the property.  A great choice of location that showed off the lovely scenery of the Mornington Peninsula to their local and international guests.
Shien & Dec requested candid and relaxed photos for their day and here are a few from our session immediately after the ceremony in Red Hill.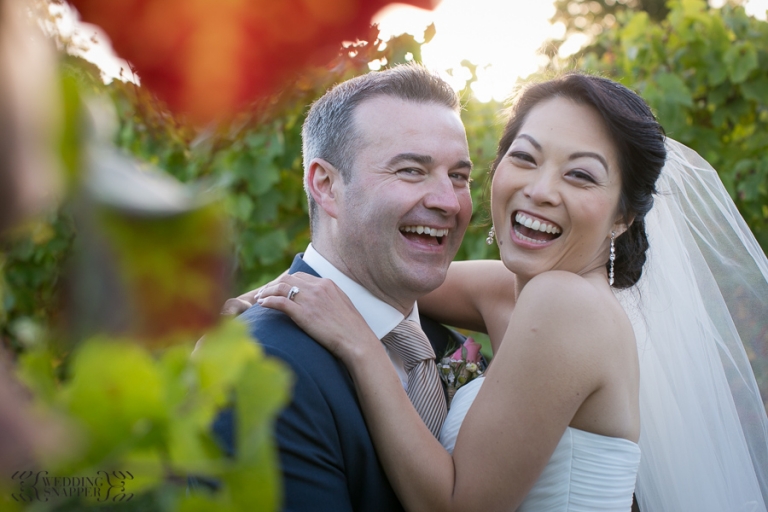 As a side note, I'm pleased to report that their cheesetower looked and smelled fantastic!
If my cheese ramblings haven't put you off enquiring about my wedding photography services you can contact me by clicking here.