Victoria & Sam were married at Montsalvat, the unique artists colony in Eltham. Not quite Melbourne and not quite the Yarra Valley, Montsalvat exists in it's only little world and feels a thousand miles from the nearby suburbs and city. I remember visiting when I first arrived in Melbourne from London and felt like I'd been transported back to some far flung corner of Europe. It's a really special place and an absolute gem for wedding photography. In fact, it's probably one of my favourite wedding venues in Melbourne.
Their ceremony was held in the iconic Upper Gallery, with it's long pews and full height stained glass windows, and conducted by the very funny celebrant Paul Bonadio.
Following the entertaining ceremony (it helped that the groom, Sam, is also a stand up comedian!) the couple, bridal party and their guests assembled in the courtyard for a group photo, before we ventured off for photos with the bridal party around the grounds of Montsalvat.
I love the variety of wedding photography locations on offer, including the bluestone chapel, Long Gallery and Ornamental Pool, scenic wooded area with fir trees, archways and of course, the instantly recognisable attic room with it's large skylights.  Anyway, here are a few of the photos from our wanderings around Montsalvat for you to enjoy.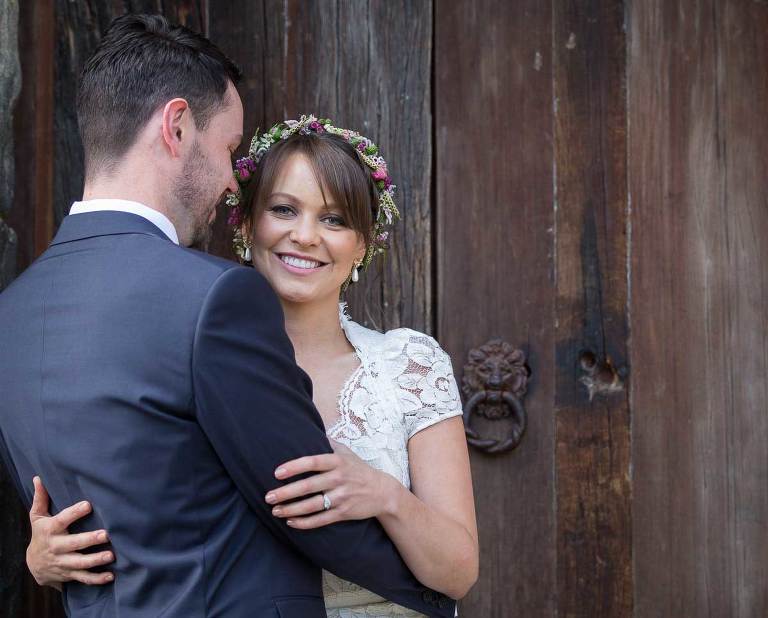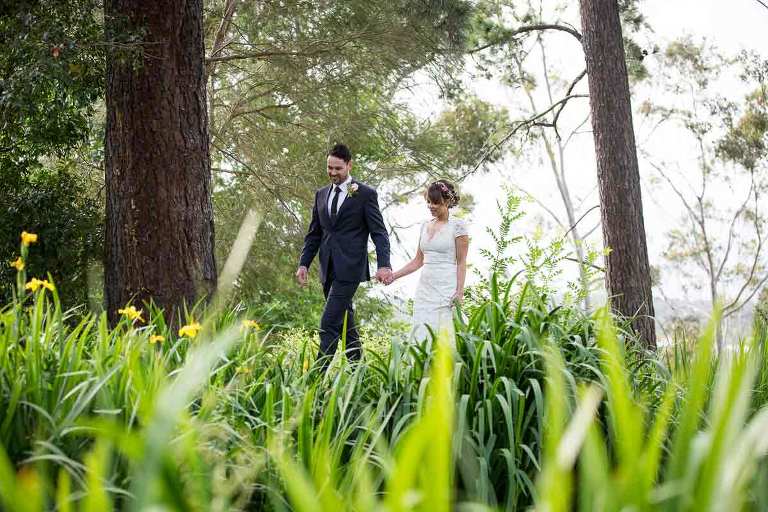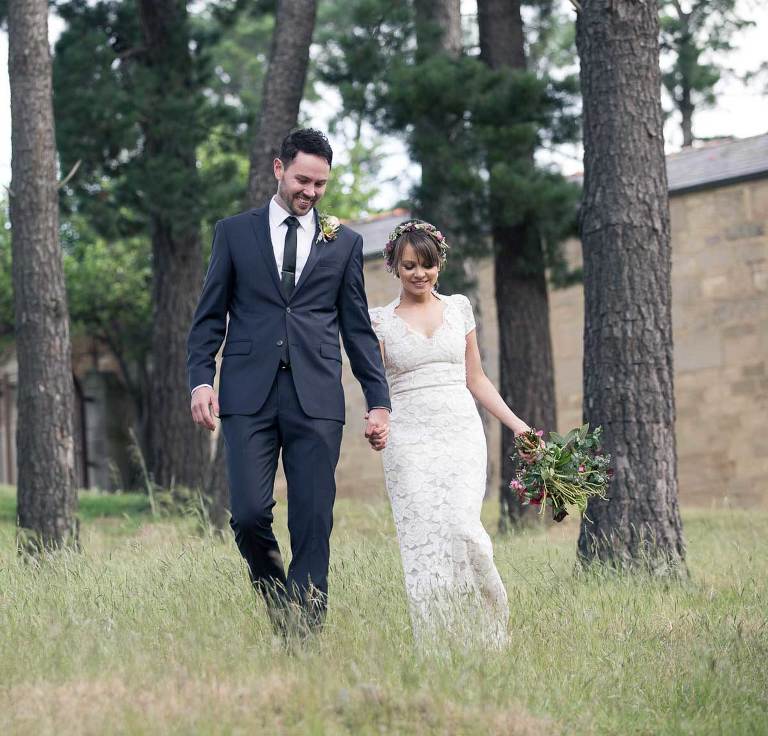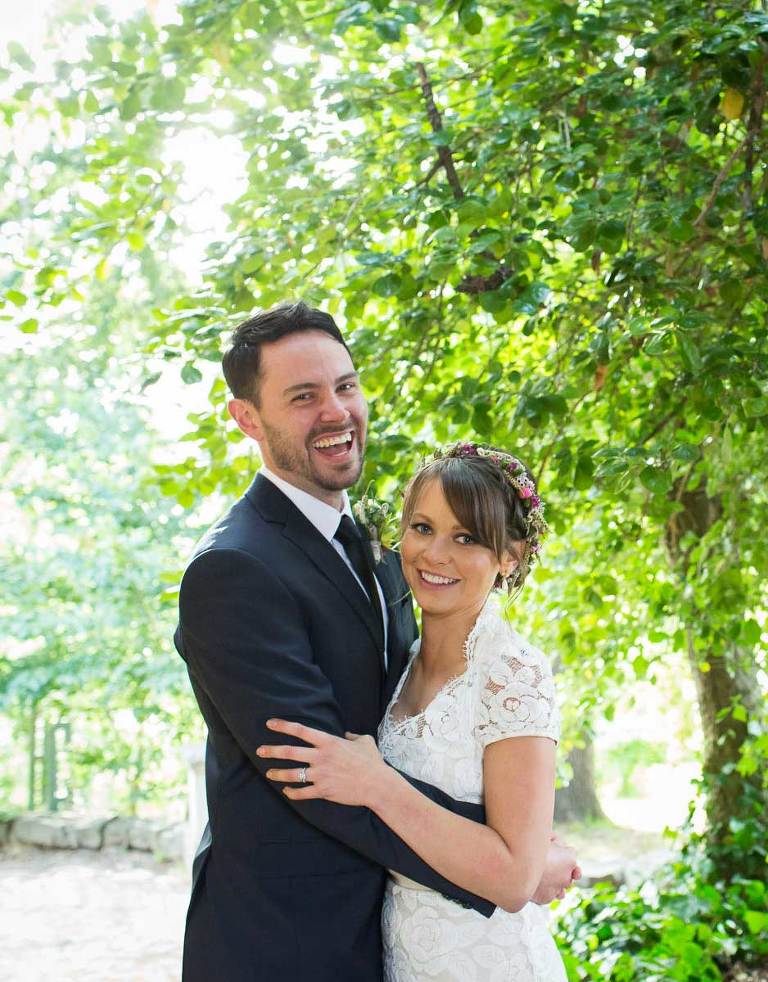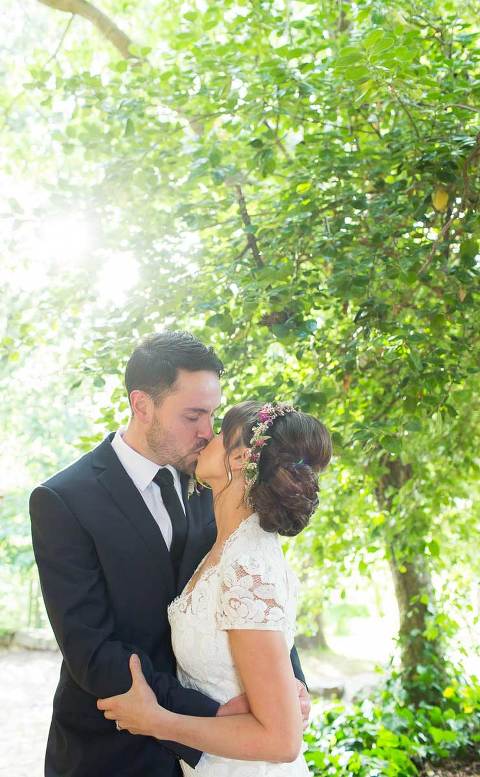 Are you getting married at Montsalvat?  Click here to discuss your wedding photography plans.