In January, while Australia's regional areas burned, Melbourne mostly carried on as usual; with the only clue to what was happening a few hundred kilometres away being the bushfire smoke which lingered on and off for a few weeks.
Rose & Malte were married at the Melbourne Marriage Registry on Spring Street on a day when Melbourne was shrouded in the dense smoke from the bushfires.  Not the most enjoyable day to be outdoors, but the newly weds and I were keen for some wedding photos in the nearby Fitzroy Gardens so we dashed to several of the most popular locations.
Being a weekday wedding we were the only wedding party in the gardens so didn't have to wait for our turn at the locations which made the photos quicker and meant we could all move indoors for some relief from the smoke.
With Malte being a key voice in the climate change debate, he was keen to make reference to the bushfire smoke so the couple donned their P2 masks for a couple of the photos in the gardens.
With the air thankfully clearer in Melbourne, we're now starting to think about our winter break and where we can go to show our support for communities that have sadly been affected by the fires.
Sure, I'd love a a few weeks in Bali or Port Douglas, but this year we'll be visiting a few places in Gippsland that we haven't been to before, to play our part in helping some small local businesses get back on their feet by spending money in the area. We encourage you to do the same!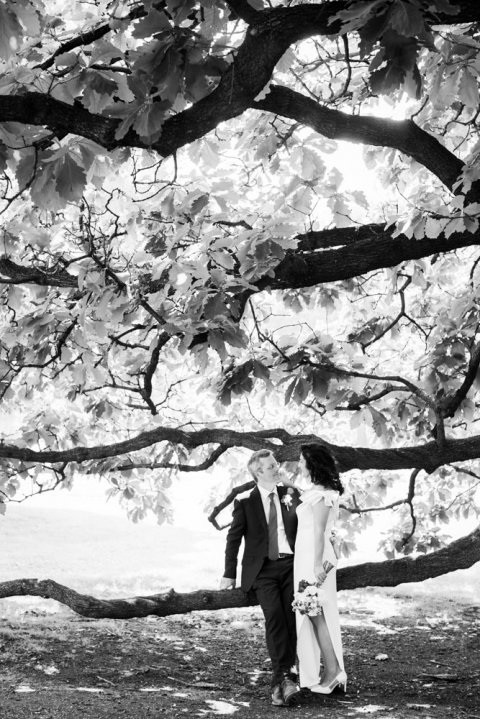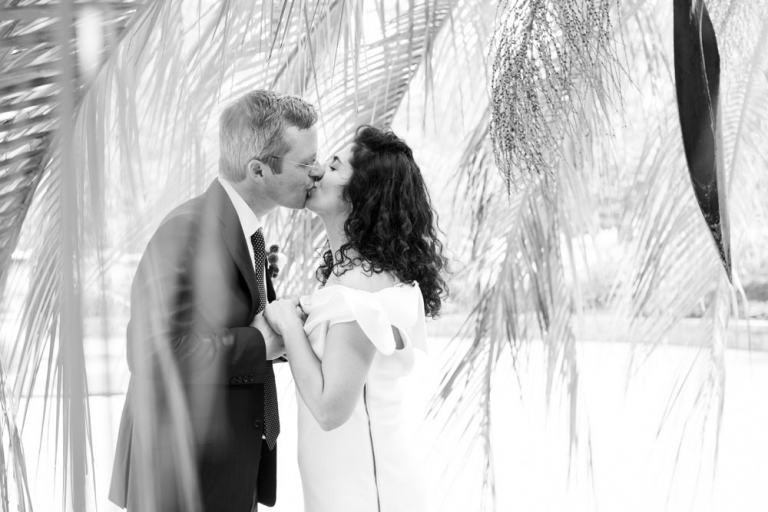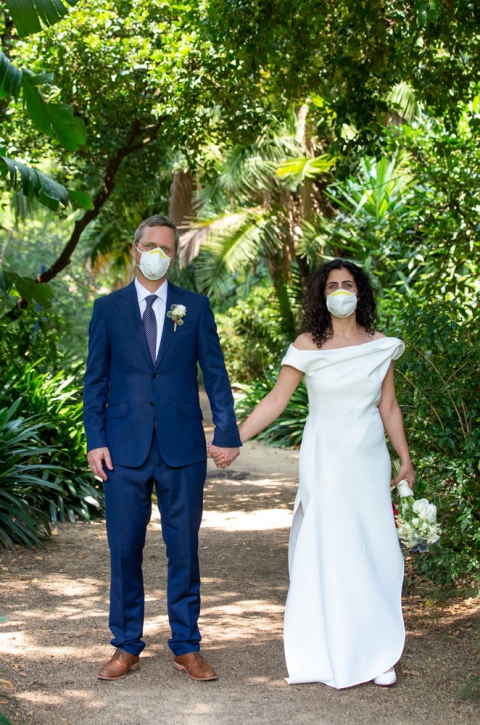 If you're planning an elopement wedding or small wedding at the Melbourne Registry, we'd love to chat with you about your plans!