When I scout out a wedding venue for photography locations to use with the couple during their portrait session, I always keep the weather in mind.   I usually have a plan for good weather and then formulate a Plan B with undercover options or umbrellas should there be any rain or high winds.
I was excited to photograph Renee & Cam's wedding at the Sandringham Yacht Club and had several spots in mind for photos around the venue as well as the stunning sandstone cliffs slightly further away near Black Rock and Red Bluff.
The wedding day was wet. Very wet. Growing up in the UK, I saw plenty of rain, but this was Australian RAIN, and bloody loads of it!   Sometimes, even Plan B is useless…
This was one of those rare Melbourne days where the rain was relentless.  The planned outdoor ceremony was moved inside and when the time came for photos it was still raining.
Fortunately, in the last 10 minutes of light the rain eased and we scooted outside to grab what we could of the available light.
I kept an eye on the weather during the reception and between courses we ventured into the boatyard for a few minutes to grab a few more shots amongst the yachts.
The photos weren't part of my initial plan, but you can only plan so much for a wedding day, which is one of the reasons I enjoy photographing them – you never quite know how things will pan out!    That, and meeting lovely couples like Renee & Cam, who are game enough to venture into dark boat yards with me at night!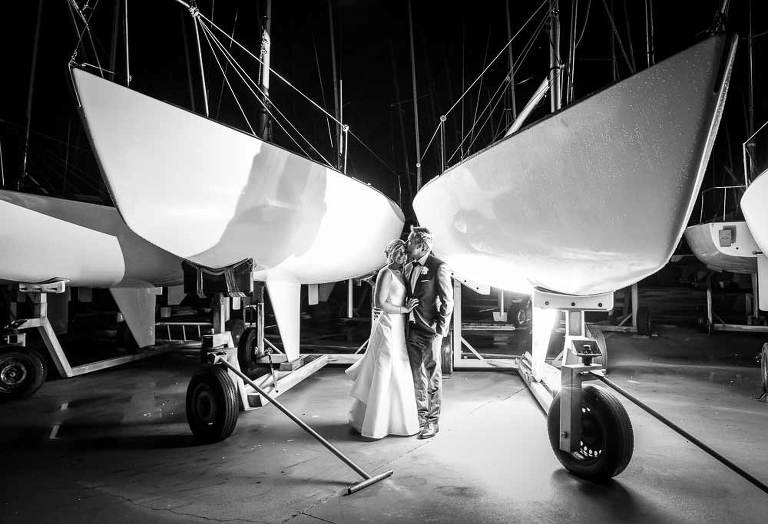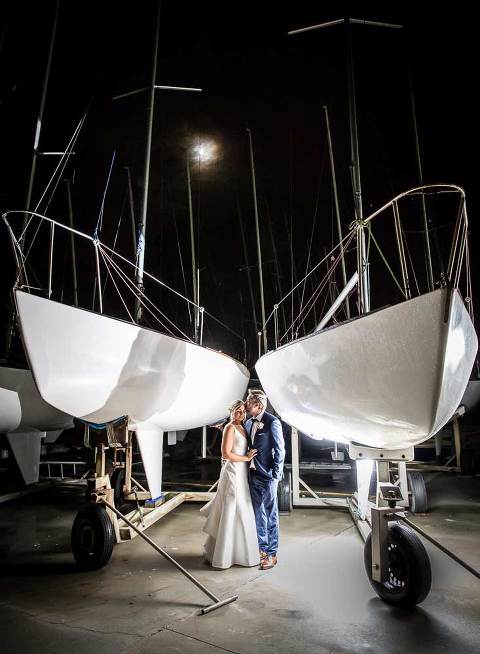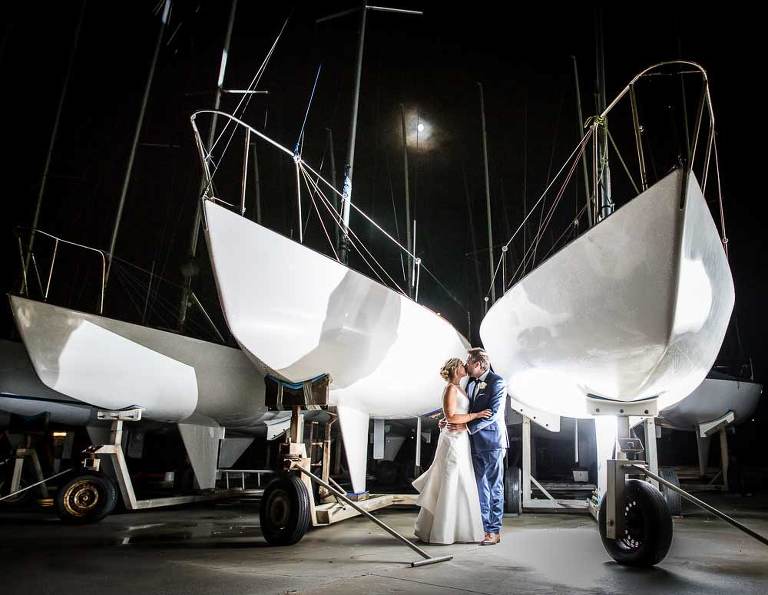 Are you planning a wedding?  Click here to discuss your wedding photography plans.