You've probably driven past Werribee Mansion on your way to hit the beaches of the Great Ocean Road, but have you considered it as a venue for your wedding?
Built by wealthy sheep farmers and set in 10 acres of formal English gardens the 1870s Italianate mansion is a lovely mix of stunning architecture, manicured lawns and a really relaxed but contemporary hotel and spa.
In fact, with all those ingredients, you could have a relaxing day or two before the wedding to get in the zone, host the wedding (without having to travel anywhere!), and then enjoy a couple more days to further relax and debrief.  Hmm, maybe I am just about ready to get married…
Once you've had your fill of the spa, great restaurant and wandering the grounds then you could always stroll over to check out the Open Range Zoo with it's newly opened Hippo Beach.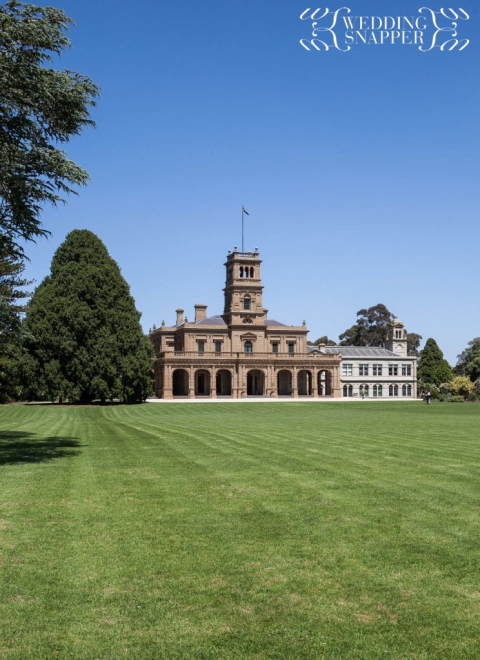 I've shot several weddings at Werribee Mansion so have a good feel for the good spots for photography as well as what works well in terms of ceremony locations in the grounds, so if you're considering it as your wedding venue then please do feel free to make contact and ask any questions that you may have.
If you'd like to see some samples of wedding photography at Werribee Mansion then I'd be glad to show you some – simply drop me a line here.   Melbourne photographer Simon Woodcock provides natural and relaxed wedding photography in Melbourne and the Yarra Valley.
Check out my recommended wedding venues page for more information on wedding venues in and around Melbourne.